Founding Father Benjamin Franklin is renowned for his accomplishments as a statesman, scientist, author, and inventor. While most are familiar with his political contributions, Franklin's ingenuity extended to inventions that made a significant impact on daily life during the 18th century. Among such creations was the Franklin stove, which revolutionized heating and energy efficiency in homes.
Yet Franklin's pioneering spirit went beyond even his stove. He may have also been the world's first technical content marketer. So let's explore Benjamin Franklin's marketing ingenuity according to his own words—and what we can take away from his methods.
Franklin Kept Product Mentions to a Minimum, Do You?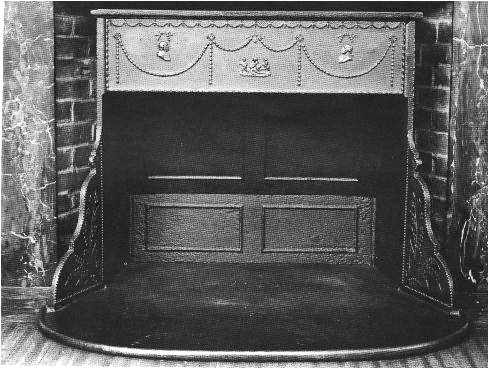 For an invention that transformed how homes were heated, Benjamin Franklin didn't talk about his stove all that much. In fact, we've likely mentioned it more times already than Franklin did throughout The Autobiography of Benjamin Franklin. This is the first lesson in technical content marketing we can learn from him.
Only near the end of his autobiography did Franklin mention the stove. Even then, he only talked about it for roughly two pages, starting with:
I should have mentioned before, that having in 1742 invented an open Stove, for the better warming of Rooms and at the same time saving Fuel, as the fresh Air admitted was warmed in Entring, I made a Present of the Model to Mr. Robert Grace, one of my early Friends, who having an Iron Furnace, found the Casting of the Plates for these Stoves a profitable Thing, as they were growing in Demand.
We certainly didn't set off expecting Franklin to fall so perfectly in line with our education over promotion philosophy. Yet, he did just that. There's a reason being overly promotional is one of the top technical content mistakes to avoid. However, there is another place where Franklin did more to promote his invention, which he also briefly mentioned in his autobiography.
The First Backlink and the DCMT in Pamphlet Form
Benjamin Franklin's invention of a transformative home heating stove received minimal mention in his autobiography, highlighting the first lesson in technical content marketing. Yet this next lesson isn't any less important.
The last time Franklin mentioned his invention in his autobiography, he reported:
To promote that Demand I wrote and published a Pamphlet Intitled, An Account of the New-Invented pennsylvania fire places. . .
While this may be the world's very first backlink, more notable is what's included in the pamphlet itself, so let's take a look.
Benjamin Franklin's Position on Build vs. Buy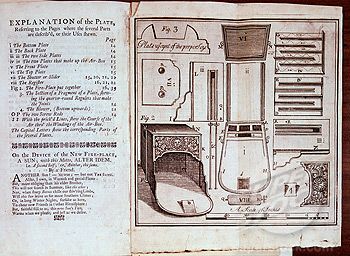 To promote the adoption of his revolutionary Franklin stove, Benjamin Franklin wrote and published a pamphlet.
In it, Franklin provided a detailed explanation of the stove's construction, operation, advantages over other heating methods, and rebuttals to objections raised against its use. If any of that sounds familiar, then maybe you've heard of what Adam Duvander calls the Developer Content Mind Trick.
The trick essentially boils down to the question of build vs. buy. Instead of encouraging your audience to buy, you should actually do the opposite. Show them exactly how to build your product, so that they might start to see just how hard that would be, making them much more likely to buy than if you said so from the start.
Franklin didn't mean for his detailed explanation of his stove to ultimately lead customers to buy (as we'll see in the next section, he refuses to patent his stove). Even so, the sharing of knowledge should always be a focus of great technical content marketing, as Franklin showed.
Prioritize Sharing Your Knowledge
Franklin also briefly touches on the results of his pamphlet in his autobiography. He mentions that he was offered a patent for his stoves by the governor.
Yet Franklin:
… declin'd it from a Principle which has ever weigh'd with me on such Occasions, viz. That as we enjoy great Advantages from the Inventions of others, we should be glad of an Opportunity to serve others by any Invention of ours, and this we should do freely and generously.
Of course, we're not suggesting that you give away your technical product for free. But the spirit of altruism should flow through your content. Remember, it's education over promotion.
Content Marketing Is As Old as the Stove
It's been 280+ years since Benjamin Franklin invented his stove. While we have better home heating options today, his lessons in content marketing remain relevant. From keeping product mentions to a minimum to using the Developer Content Mind Trick to sharing information, Franklin may have marketed his product even better in 1742 than some of today's best technical companies.
Your developer product could be more revolutionary than the Franklin stove. But if your content isn't strategic, you may be missing your audience entirely.
The EveryDeveloper Team has helped dozens of companies with their content strategy and production. So if you're looking to start producing the type of technical content that Benjamin Franklin would approve of, let's connect.