Choose Good DX
Developer Experience (DX) is what separates a smooth integration from a hair-yanking waste of your time. EveryDeveloper's DX Index quantifies how close each API is to the ideal.
A bad developer experience is felt when you first integrate, then felt again whenever you touch the code. EveryDeveloper helps you quickly choose the best API the first time.
Expert Comparisons on What Matters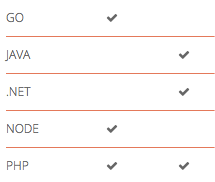 Based on years of research and heaps of data, EveryDeveloper compares the most popular services across the types of APIs that developers are most likely to use.
Don't spend hours poring over your own research when EveryDeveloper has done the work for you. Compare APIs by pricing, SDKs, documentation, reliability, support, and more.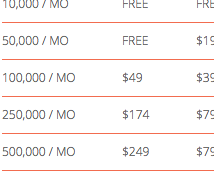 A Shortcut to the Big Picture
From many signals come insights designed to move you toward action.
Each comparison includes these high level criteria:
Quick takes on each API's strength
Use cases that address real world problems
An overview of the market
A breakdown of developer experience
Don't Miss a Thing
Whenever there's something new with the APIs I track, I'll make sure you hear about it. You'll be the first to receive new research, tips, and other insights related to the most popular APIs.