Do You Know Why Developers Ignore Your Marketing?
Technical audiences are difficult to attract and even harder to engage. Developers sniff out anything that seems like traditional marketing. Even if you have the best intentions, they often see your marketing tactics as pure promotion.
Developer Marketing Does Not Exist (the latest book from EveryDeveloper and founder Adam DuVander) provides practical advice to help you reach more of the right developers. You'll learn the philosophy and process of successful developer-focused companies based on Adam's 12+ years of experience helping dozens of API and tooling companies reach more developers.
An excellent summary of the challenges and rewards in developer relations and marketing

Mike Pegg, Developer Marketing and Relations, Google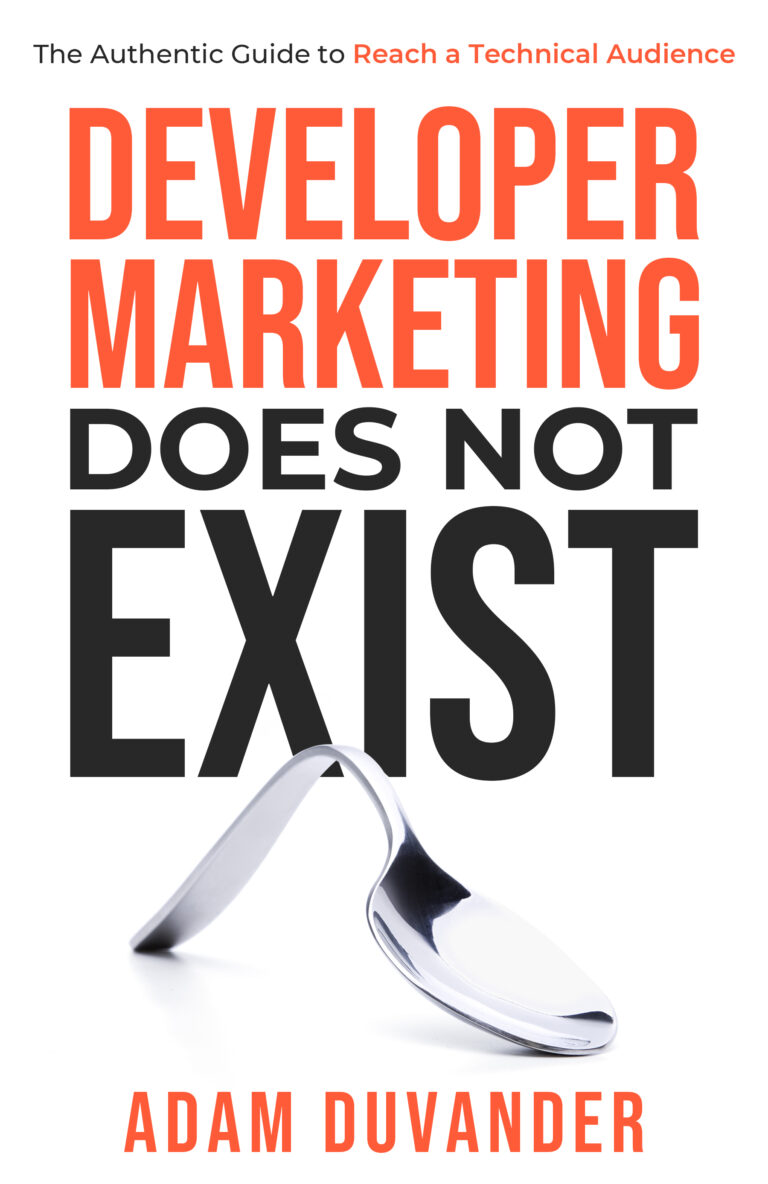 Helping great technical companies like…