Get the most out of your team and the content they produce. When you follow our proven process, you'll focus your efforts on relevant, evergreen content—and reach the right developers month after month.
Too much of your technical content never finds its audience. You'll recognize this as very low page views, high bounce rates, or zero conversions… sometimes all three…
In our experience working with some of the best developer-focused companies, these problems can all be traced back to one or more deficiencies. A trained eye can often spot these issues at the content concept stage. You can catch unsuccessful before anything is written, so your team can focus on the content with high potential.
With the D.E.V. Content Framework, we've identified the best practices of great technical content.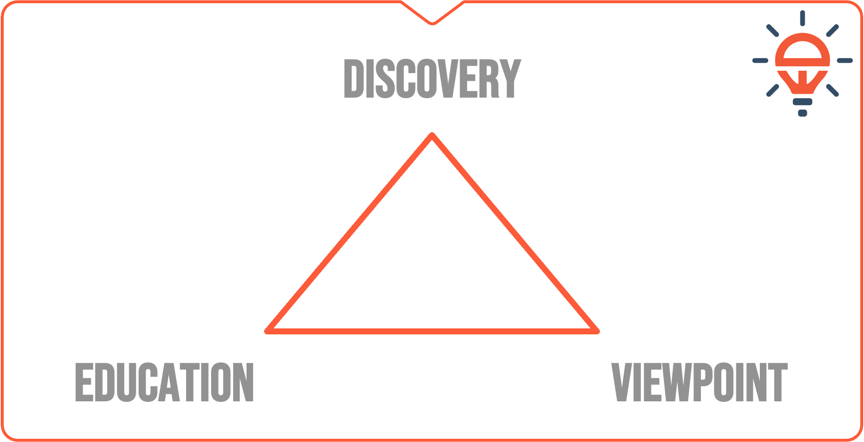 There are three elements of the D.E.V. Content Framework:
Discovery: Identify concepts based on the problem, question, or state of being of your developers
Education: Avoid the promotion trap and take the focus off your product with educational content
Viewpoint: Find your company's opinions and expand your content concepts to include viewpoints
Your content has a much higher chance of success if all three elements are present.
Similarly, poor-performing content is usually missing one or more of these elements.
If you're unsure whether you're hitting the mark with developers, it's time to give your content program another look. If your content is inconsistent, a reproducible approach can get your team on the same page.
EveryDeveloper can help you evaluate, generate, and rehabilitate your technical content.
Hundreds of developer marketers have experienced the results of the D.E.V. Content Framework. Here's how a couple EveryDeveloper customers described the impact:
With EveryDeveloper's help, we've been able to consistently publish engaging content that's acquired and educated our users, resulting in thousands of signups.

Scott Faust, Head of Growth at Stoplight
After working with EveryDeveloper, I have a detailed and highly personalized developer content marketing strategy that my team can execute with confidence.

Adam McCrea, Founder at Rails Autoscale
As a next step, let's see how EveryDeveloper can help you implement the D.E.V. Content Framework.
You'll schedule a short call with the EveryDeveloper team to see how we can help. No obligation.