The Curse of 'Developer Knowledge'
Are you reaching enough of the right kind of developers? You've built a great developer tool, but now you need more technical people to know about it.
Maybe your team wrote a couple blog posts about your product, but once they were published the wheels fell off your content treadmill
Perhaps you have some documentation, but you're concerned it reads like a car manual (and has it been updated since those new features shipped?)
Or maybe you're even getting ready for your launch and are worried your story will fall flat with a skeptical developer audience
Despite what you've tried so far, there aren't enough of the right developers finding you and your product. Even worse, you suspect that those who do find you aren't as successful as you know they could be.
You aren't sure where to focus next (or what to work on) to reach more developers.
You could go in any number of directions. You've seen what the best API companies have done, with beautiful portal experiences and teams of developer evangelists. But you aren't sure if parroting the Twilio or Stripe playbook will get you where you need to be, anyway. Plus, you don't have the time and money to try everything, but standing still isn't getting you anywhere.
The curse of developer knowledge keeps you from knowing how to better serve developers. You're too close to your product, your documentation, and your marketing. You know all the little things that make you different, the beliefs that don't fit the typical model, but you aren't sure whether that's being communicated to developers.
What if you could see your developer experience with fresh eyes?
What if you knew what's preventing the right kind of developers from showing up, signing up, and using your product.
What would it be like if developers immediately understood exactly what you do, how you can help them solve their problems, and where to get started now, from their first glance at your site.
Imagine if you could meet each of these developers where they are today and guide them forward towards the more efficient path that your product represents. Your company can be known and recommended for the technical problems your product solves.
EveryDeveloper can help you reach the developers you're looking for when they're experiencing those technical pains and searching for help.
Presenting the Developer Content Action Plan
Don't waste months with non-strategic content that has no impact. Instead, get external validation to take strategic next steps with a focused plan that will help you execute on content, reach more developers, and track the results. You'll be able to prioritize the content that will have the most impact for your company.
Bring an experienced developer marketer with nearly a decade in the development trenches and 10+ years of technical marketing onto your team and get clarity on where to focus next. EveryDeveloper will meet with your team members, review your content (and competitors' content), and build an actionable plan (based on our research and years of experience) to help you reach more of the right people in your technical audience.
Here's how this works:
First, we Evaluate Your Existing Developer Experience. We consider how you look to the developers who are discovering you for the first time and where there are opportunities for improvement. We look across 13 important criteria, including libraries, navigation, and guides.
Then, we Discover Your Developer Content Gaps. We take a look at your content (and your competitors' content) and prepare initial recommendations for new developer content for your site based upon our impressions of your portal, documentation, blog, website, and competitors.
After that, we Define Your Developer Content Action Plan: Based on our conversations with your team members and our research, we create an action plan for your developer content. This action plan will give you a prioritized list of the content, topics, and website edits that will help you reach more of the right developers.
Finally, we have a call to present our findings and discuss how you can execute on your action plan.
Reach More Developers
Are you ready to get started and reach more of the right developers? Apply for your action plan here. A Developer Content Action Plan typically takes five to seven weeks from kickoff to completion and delivery. Before you commit, we'll hop on a call to talk through your goals and see if the Developer Content Action Plan is right for you and your needs. No hard pitch, just a conversation to see how we can help.
You'll Be in Good Company
We've been fortunate enough to work with a lot of great established and emerging companies to help them reach more developers. Here are their kind words about our work:
Adam helped me create content that spoke to a developer audience in a way that both gave valuable information and still reached the product prioritization goals of the company overall.

Julia T., Akamai
And
Adam is excellent at helping technical folks create compelling content for a wide range of audiences. His philosophy of Share Knowledge, Not Features provides a great framework for approaching things.

Brandon W., AWS
Questions About Your Action Plan
We need content for our developer marketing. How will this project help us produce content?
You want to create the right kind of content that speaks to your developer audience. A Developer Content Action Plan provides a foundation to create strategic content that developers will want to read.
Great content is more than just hitting the publish button. If you want to choose long term quality over short term quality, you want to have an action plan.
We are trying to figure out our audience—does this make sense for us?
You want to be sure your marketing efforts are aimed at the right type of developer. If you're still figuring out that persona, a Developer Content Action Plan can help you test your assumptions. You'll get a general developer experience assessment, then we'll get your input about potential developers. We'll gear your action plan toward content that can help you gain clarity.
We're still getting our marketing ironed out and nailed down. Should we finish that first?
You can run a Developer Content Action Plan concurrently with other initiatives. The first phase can help you ensure great developer experience is part of your marketing plan. We then can build upon your emerging strategy with a specific, actionable content road map.
What does "starts at" mean for pricing?
Most companies fit into the starting price. Depending on the complexity of your organization and product, the project might require more effort to create a great plan for you. We will send pricing after our initial call, where we'll find out more about your company and what you're looking to accomplish.
How long until we can get started?
We typically can start within a month of your booking, but this can depend on how many of our slots are taken. To be fair to all our clients, we limit the number of Developer Content Action Plans we perform. The sooner you book, the sooner we can start.
About EveryDeveloper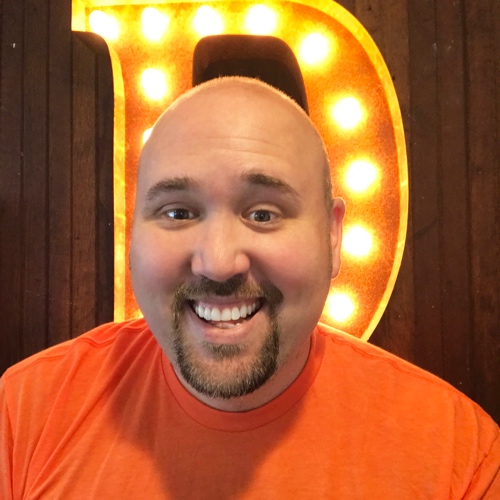 Based in Portland, Oregon, EveryDeveloper and our team of 10 developer-writers have worked with dozens of companies to help them reach more of the right developers. From seed-funded startups to large enterprise companies, we tailor our approach to the guidance you need.
Our founder, Adam DuVander, speaks both programming and marketing languages. Before starting EveryDeveloper, Adam had 10 years of experience as a developer marketer at companies like SendGrid and Zapier. He was also the editor of ProgrammableWeb and helped chronicle the rise of APIs. Adam's journalism background, including work for Wired, influences EveryDeveloper's approach to help companies share the messages that developers care about.
Reach More Developers Now
The best time to work on your developer content strategy was six months ago. The second best time? Today. Don't delay this important work any longer. Take action now and reserve your slot for the Developer Content Action Plan. Apply for your action plan here.