It's the sort of project you might expect from a hackathon. However, this one is being broadcast nationally in the US.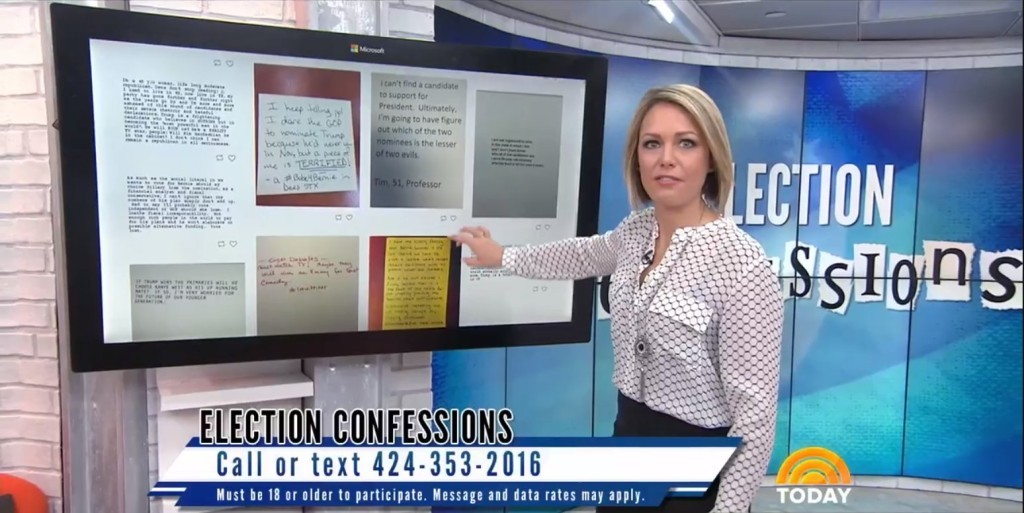 Twilio shares the story of Election Confessions, the simple app that lets you call or text your thoughts on the 2016 US presidential election.
It uses Twilio's Voice API and SMS API to accept confessions, including photos via MMS. The TODAY Show's innovation labs lead, Andrew Pinzler, says he was able to build the tool in a short time. Chances are the results comes across as impressive to the average non-developer viewer, which is the real power of a developer-friendly API.